Rocky Branch Shorthorns invites you to view the finest Shorthorn genetics available in the Southeast. Located in the foothills of the Smoky Mountains, our farm in ROANE County is a perfect backdrop for Shorthorn cattle.
We would like to thank all of our hosts in Argentina for an outstanding conference and tour, and look forward to seeing everyone in the United Kingdom for the 2010 World Shorthorn Conference.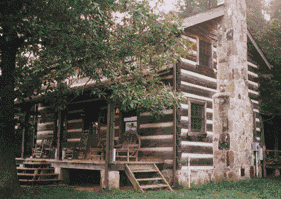 Rocky Branch Shorthorns participates in the Whole Herd Reporting (WHR) program coordinated by the American Shorthorn Association. We are in the process of testing our entire herd for TH and PHA. Be assured any Shorthorns purchased from us will be guaranteed TH- and PHA-free either through testing or by pedigree. Performance records are available for any animal on request. Click here to contact us with buyer inquiries or other comments.
Rocky Branch Shorthorns is conveniently located between Chattanooga and Knoxville, Tennessee, approximately 30 minutes from the junction of Interstates 75 and 40. Our map provides detailed directions from either city.
VISITORS ALWAYS WELCOME!
Rocky Branch Shorthorns
Lee and Joy Kerby
Hannah and David Lynch
1581 Paint Rock Valley Road
Philadelphia, TN 37846
Phone: (865) 213-3357
Fax: (865) 213-0569
Email: rockybranch@mindspring.com